Pasadena Domestic Violence Lawyer
Representation for Domestic & Civil Harassment in Los Angeles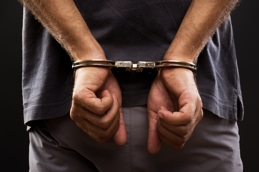 Domestic violence is a serious situation that can legally complicate a divorce or other family law matter. The Law Office of Marilyn M. Smith has extensive experience handling domestic violence, spousal abuse and civil harassment cases, helping our clients protect their rights, their families, and themselves. With compassionate guidance and gentle advocacy, our team can guide you through this difficult time. We personalize every case to address your specific concerns.
Recieve the assistance you need today. Reach out to us at (626) 317-6068 and discover why clients trust Team LOOMMS with their sensitive cases.
What Is Domestic Violence & Civil Harassment?
Domestic Violence vs. Civil Harassment
Both domestic violence and civil harassment are defined as abusive behavior towards another person. Domestic violence generally refers to an abusive relationship between family members while civil harassment generally refers to an abusive relationship between neighbors, coworkers, roommates, extended family members etc.
Understanding what domestic violence is can help identify when it is taking place. Domestic violence is a pattern of abusive behavior in a relationship used by one partner or family member to gain and maintain control over another. This can include physical abuse, sexual abuse, emotional trauma, psychological abuse, threats, and even stalking.
Domestic violence is perpetrated between individuals in the following types of relationships:
Married or registered domestic partners
Couples who are dating or previously dated
Divorced or separated couples
Couples who live or have lived together
Two individuals who have a child together
A parent and child
Siblings
Grandparents
In-laws
Again, civil harassment includes the same abusive behavior as domestic violence but involves relationships such as neighbors, coworkers, roommates, extended family members, and others who are not as close as the list above.
How Domestic Violence Can Affect Family Law Cases
The experienced domestic violence attorneys at Marilyn Smith Law APC can help you explore your legal options, such as filing for a restraining order, to provide you with as much protection as the law allows. Domestic violence can also impact divorce, spousal support, child custody, and other family law matters. Our skilled lawyers recognize how significant this issue is and can provide committed representation throughout the process. When physical, emotional, or sexual trauma is involved, we strive to ensure you and any children involved are protected, and that the court addresses other family law issues appropriately.
Marilyn Smith Law APC has extensive experience handling cases just like yours. Call (626) 317-6068 to get started.